written by Shannon Lynd on Thursday, June 30, 2016
It's social media day! Other than your friends in marketing posting like its their last day on Earth, what does social media day mean to you as a business owner? Today Usable Creative has tips and tricks to help your small businesses succeed on social!
See our tips below, including our most coveted: Why Twitter Still Matters. Visit our Facebook, LinkedIn, Twitter & Instagram to see more tips!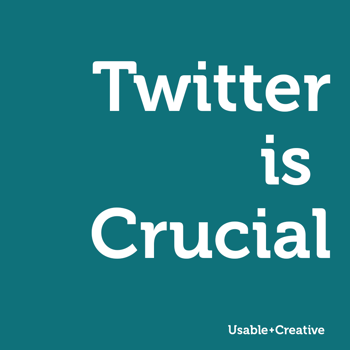 But I don't Care About Twitter.
Doesn't matter. Google does. Yep, Google now indexes tweets and includes them in search engine results. Let me give you an example, Google Drew Brees. At the top you'll see Drew in the news (yea, we like to pretend we're on a first name basis). Next you'll see Drew's website, and below that you'll see Drew's latest tweets.
So what does this mean for you?
You can utilize Twitter to gain better search engine optimization. Tweet away! Of course you still want an audience on Twitter, but now more than ever, its important to remember your VIP audience: Google.
Not sure you can keep your character limit down?
We can help. Usable Creative offers social media development and management to companies across all industries in Louisiana and Texas. Each conversation begins with a conversation, let's start yours today. We promise not to limit your character count, we'll chat all afternoon.