written by on Monday, March 28, 2016
Last week we posed the question, "Does my company really need a Facebook page?" Short answer: yes. Long answer: read our two previous posts. Today we're examining Facebook pages, the direct link between your business and your customers, and the potential relationship you can initiate, then cultivate.
We touched on this a little last week. Social Media has created a direct channel between a business and its customers. You can be in the palm of your customer's hand, examining their pulse every minute of the day. I'm sure there's an app for actual heart rate monitoring, but what we're talking about is your company's brand pulse.
What are people saying online about your company?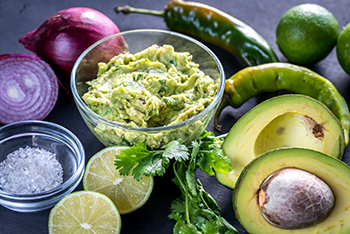 Let's talk about Chipotle. Regardless how you feel about their food (there's an Izzo's vs. Chipotle battle happening in our office right now), you know they've been hit hard this year with food safety allegations. It should be no surprise that the outpouring of #LoveGuac came to a screeching halt in Q4 2015.
What's Chipotle doing about it?
Well other than closing their restaurants for safety meetings, they're giving away free food.
Play the game, share the post and get free guacamole, hey, we're in, and so are 5.3 million Americans. Those 5.3 million folks enjoying the savory twang of Chipotle's guacamole are drowning out the negative comments.
With one post, we can gauge our audience's reaction. Whether its love or hate, you've got a direct link. Social media provides an awesome opportunity for brand and reputation management.
The options are only as endless as your creativity.
Does that last line make you sweat a little? Let us be the creative ones! Usable Creative specializes in helping businesses across the Gulf Coast make an impact on the web through their website and social media accounts. Each project begins with a conversation. Let's start yours today!