written by Shannon Lynd on Thursday, June 16, 2016
Usable Creative is excited to announce the launch of another new, live website! Congrats to our pal Chris Taulbee at Taulbee Law Firm on the launch of your new site!
We're Here For You
Whether you're a new business, an established company, or you want to rebrand your organization, Usable Creative can provide all of your web and marketing needs! Not only did we create a stellar website for Taulbee Law Firm, we also designed their logo, letterhead, business envelopes and billboards! Usable Creative is your complete web and marketing service in Lafayette, Louisiana.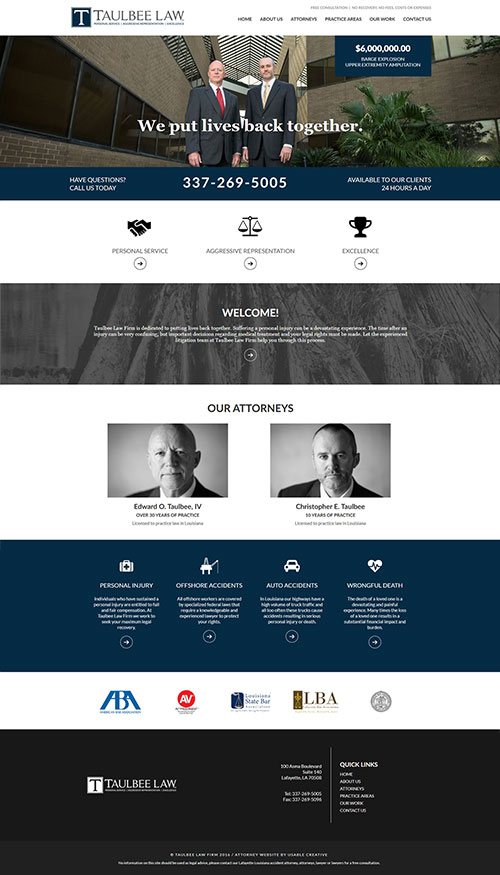 Check out Taulbee Law Firm's site, then give us a shout. Each project begins with a conversation. Let's start yours today!