written by on Monday, August 04, 2014
Congrats to Sky High for St. Jude and the launch of their new site! We absolutely loved working on this project. For me, all of our projects are a learning experience. With any given project, I expand my horizons of the latest technology, the best SEO techniques, and I usually learn a little something about a new industry.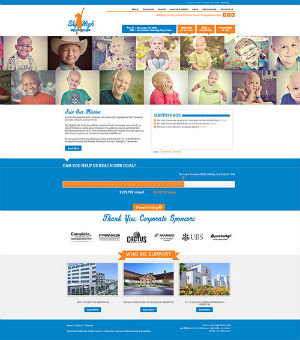 However, this project was different.
While working with Sky High, not only did I learn new technology to create the best possible website, but I also learned about the major impact that Sky High has on my community.

Sky High for St. Jude strives to provide opportunities to bring our community together to fund research, provide comfort and save lives. They support St. Jude Children's Hospital as well as the Ronald McDonald house of Memphis.

Usable Creative is honored to work with such a powerful organization, and we are excited to see them continue to further their impact on our community, and all families and patients of St. Jude Children's Research Hospital.

Sky High's new website gives them the ability to run their organization on the web. Visit their site today where you can make a donation, sign up to volunteer, or join Sky High as a sponsor.
You can hel
p make a difference in someone's life. Visit skyghighshoot.org today to learn more.