written by Shannon Lynd on Thursday, May 05, 2016
We're super excited about this announcement - Usable Creative just completed not one, but TWO new websites for LAGCOE - Louisiana Gulf Coast Oil Exposition!
LAGCOE came to Usable Creative with an outdated site that they had simply outgrown. Known to many as "The Expo," LAGCOE needed a platform to showcase their core - the organization. Alongside the expo, LAGCOE offer programs, career fairs and events for folks spanning across the oil and gas industry. We created two different websites for the LAGCOE team so they could keep their two identities separate, yet similar.
As of this week, the team can use their new Expo site to display all the information necessary to run one of the world's pioneer oil and gas expositions, as well as a site for the organization to keep members up to date on what's going on, and how they can get involved. Check out both sites below!
ORG SITE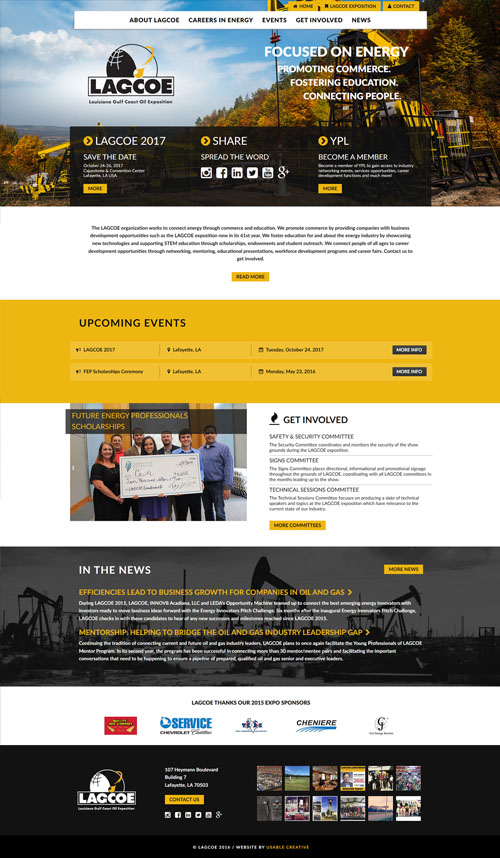 EXPO SITE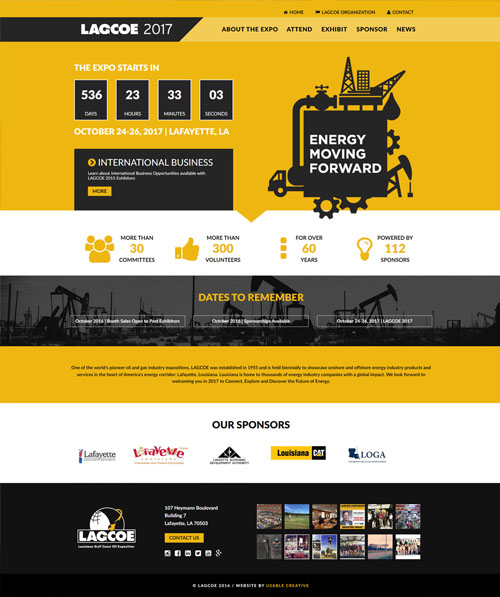 What makes Usable Creative different from other website and marketing companies?
We just get it. Customers come to us with problems they don't know how to solve, and we find solutions. We start every project with a conversation, we get to know your needs and wants, and we'll find the right answer. Don't believe us? We're up for the challenge. Give us a call today and let's get started on your project!