written by Shannon Lynd on Tuesday, July 21, 2015
Congrats to Investment Planners Inc. and the launch of their new website and advisor intranet! The team at Investment Planners Inc. works with advisors across the United States to provide financial services to acheive significance and peace of mind.
It was important that the design of their website reflect the professional services they offer, but with a modern approach. Our designers accomplished this through the crisp IPI colors of gold, and blue and images that tell the story of IPI. Check out the site and let us know what you think!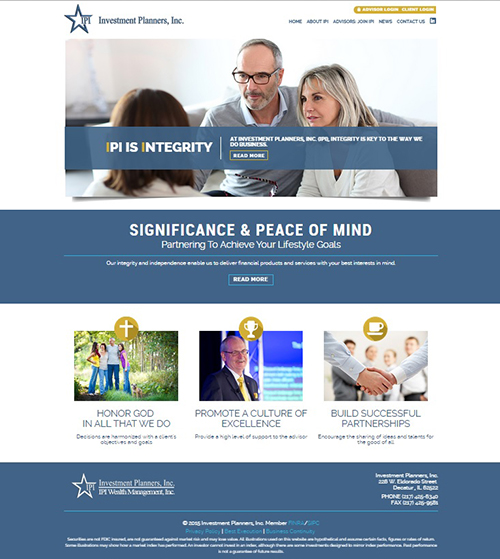 Usable Creative has a passion for helping businesses succeed through making an impact on the web. We specialize in website design and development, but with a focus reaching (or even developing) your company's marketing objectives. Each project begins with a conversation, let's start yours today!