written by on Friday, March 16, 2018
Congrats to C&R Collision!
With a brand new, state-of-the-art repair shop, C&R wanted to step up their game with a shiny new website as well. That's where we came in!
As a flagship shop in Acadiana, C&R is taking giant leaps in our region's collision industry. This is exactly why it was important for them to have a stunning, innovative website to reflect their industry status. Additionally, C&R wanted to offer online users the ability to schedule an appointment, request a free estimate, and check the repair status of their vehicle from their website. The result is an incredibly user-friendly site that stays true to C&R's overall mission: deliver impeccable service.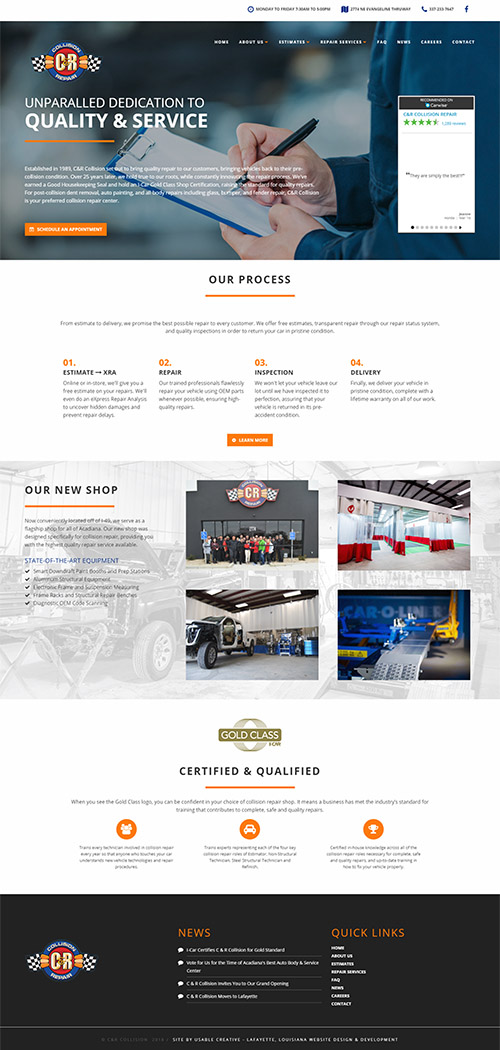 Check out C&R's site and then give us a call! Usable Creative can hook you up with a brilliant website, too.