written by on Monday, March 12, 2018
Usable Creative is excited to announce C-Dive's brand new website, c-dive.com!
As one of the largest diving companies in the Gulf of Mexico, C-Dive wanted a website that matched their passion for the diving industry and integrity as a business. This new site allows C-Dive to compete with their national, corporate competitors while remaining local.
Mission Accomplished
We worked closely with C-Dive to create a website that appropriately showcases their diving vessels and capabilities to their growing audience. With the youngest dive vessels in the Gulf of Mexico, C-Dive is proud of their fleet, so we designed a homepage that aptly features each of their unique vessels. We designed spec pages for the entire fleet, ensuring quality information and effortless usability. What started with three guys working in a marsh is now and ever-growing diving business with a stunning website.
Go ahead. Peruse our collaborative efforts in all their glory.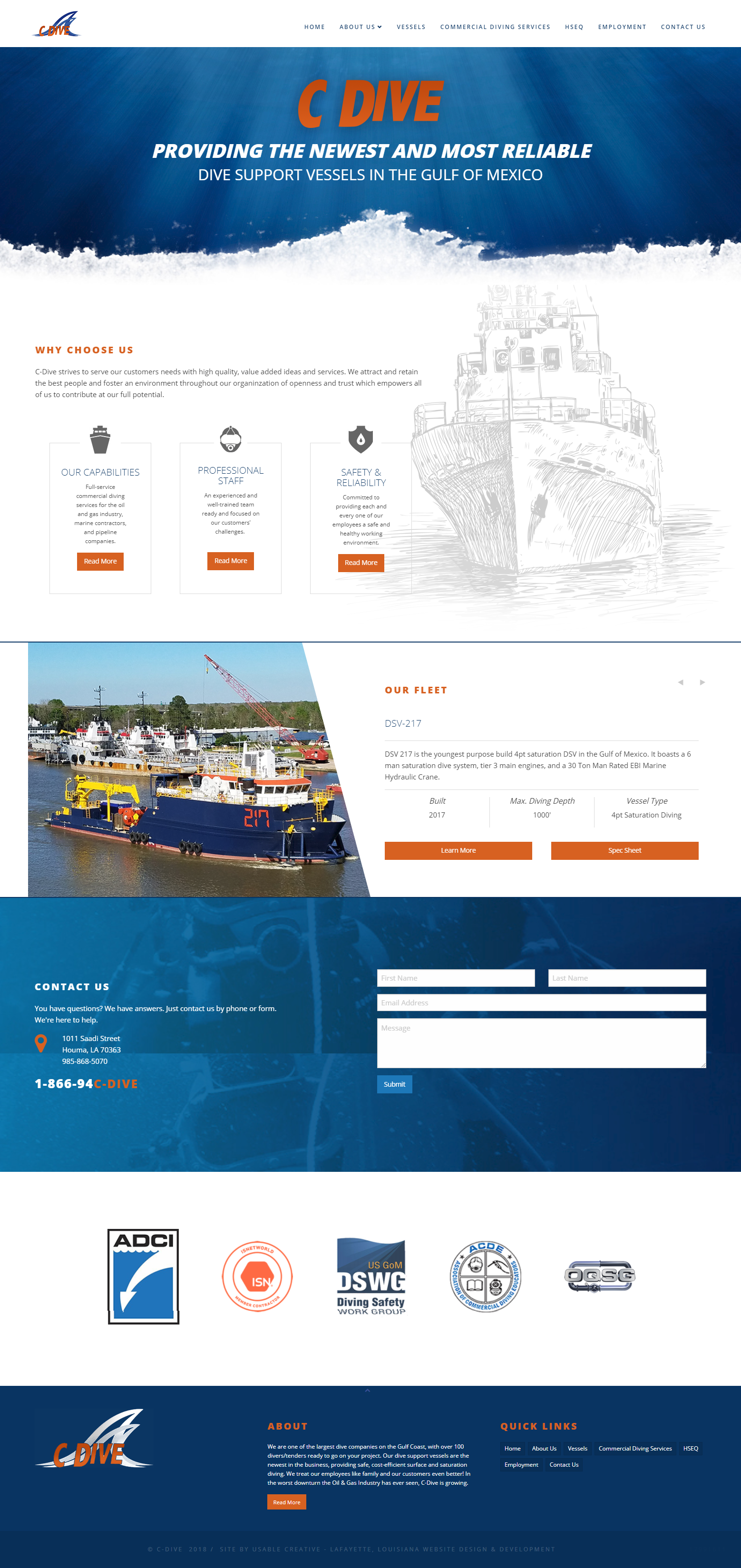 It's Your Turn
Looking for a web design firm that will listen to you and work with you to create a stunning website that you're proud of? Give us a call and start a conversation. We're here for you!