Print Design
Stunning Print Design from Usable Creative in Lafayette, LA
You may have heard print is dead. Let us assure you that reports of print's death have been greatly exaggerated. No one can deny the importance of online marketing in today's business world, but print marketing offers several advantages still unavailable to digital media. For instance:
Print offers portability. If you hand a potential client your smartphone, you expect to get it back. Hand that same person a business card, brochure, or event program, they now have a physical object which they can easily refer back to at any time or place they please. Even better, they can pass it on to refer your services.
Print is prestigious. Print media carries a sense of confidence and stability unmatched by digital media. Do you really trust someone selling you something without a business card?
Print is alive and kicking. Sure, newspapers and magazines have had to cut their printing budgets and increased their online presence, but business cards, brochures, and billboards remain widely used in advertising and marketing.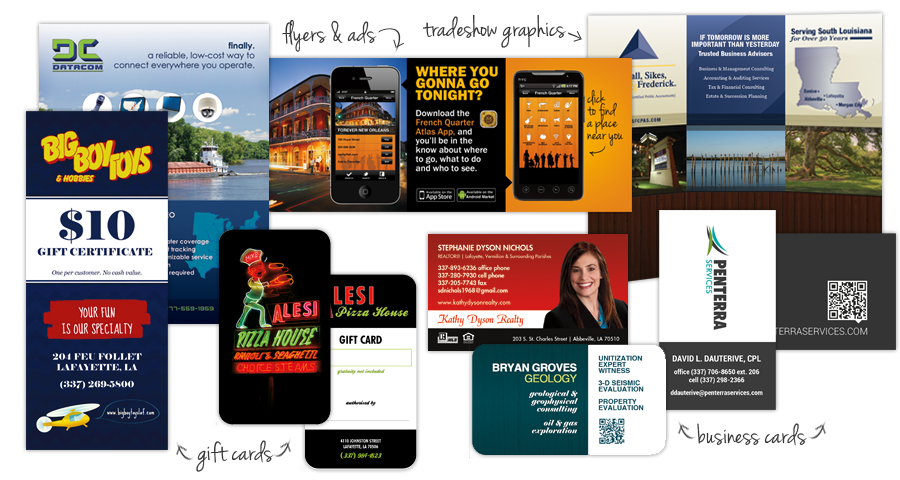 Many companies come to Usable Creative because they've been told to adapt to the digital age, or see their organization fail. Once they see their stunning, new website, they feel inspired to refine the promise, culture, and mission of their brand through beautifully designed print media as well.
The most successful marketing strategies involve an integrated approach, blending elegant, traditional print advertising with websites, blogs, and social media. At Usable Creative, we have the skills and resources to drive your business and develop your brand.
Now, let's start a conversation.