written by Shannon Lynd on Tuesday, October 13, 2015
Congrats to Sam Moore @S3 Solutions on the launch of his new website! S3 Solutions Technology is a new company in Lafayette, Louisiana, and we are happy to see the development of new businesses in our hometown despite the current standing of the oil and gas industry.
S3 Solutions offers custom, photo luminescent paint to a variety of industries across the Gulf Coast - mainly to the offshore oil and gas and marine industries. We wanted to capture the elements of his glow paints in his website. Thanks to Adobe Business Catalyst's custom web apps, we did this through bright images and photo effects to show the transition between light and dark. Check out his website to see photos of his amazing glow products!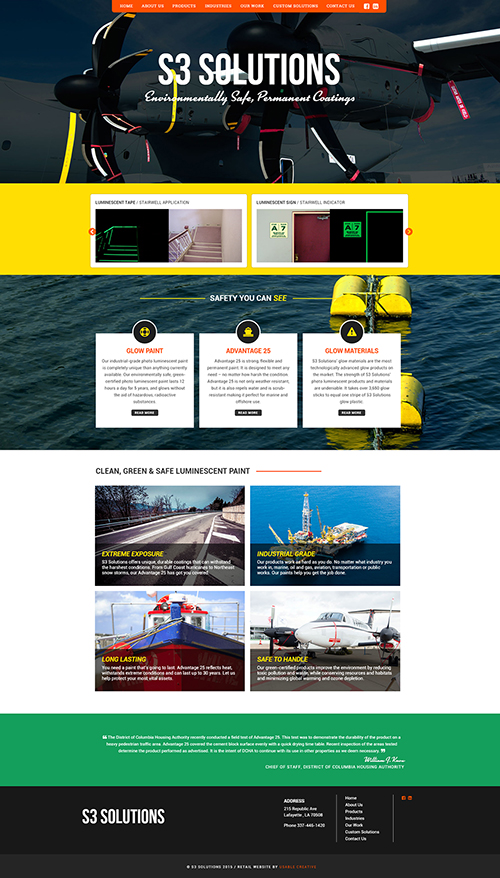 It's Your Turn
Are you looking for a company to take over your website? Usable Creative specializes in helping businesses in Acadiana be successful through making an impact on the web. Each project begins with a conversation. Contact us today to get started!