Customer Support Manager
Yep, we do have a guy on the team.
Mason is the go-to guy for customer support. He's the one to turn to when you want to understand the backend of your website, change content, or brainstorm a new idea. Mason also manages the first step in our website construction process by creating the structure, pages, and menus of websites. In addition, he serves as the final step in website development, testing the site to ensure it's up to code. He also reviews website SEO, Google Analytics, and Google Adwords to ensure optimal visibility, click-through rates, and overall performance for your website.
Essentially, if you need assistance with your website, Mason's your guy.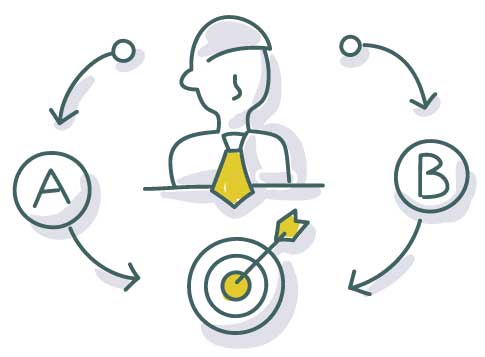 Your Go-To Guy
Mason began his technical career as an intern at Usable Creative in 2010, with bright eyes and a knack for computers and technology. After studying for a career in Software Development, he landed a job at Forum Energy Technologies where he developed his superior problem-solving and critical thinking skills, overseeing daily shipping, receiving, and inventory logistics. With a looming economy, he came back home to Dovetail and is the man on the phone. Mason's also a certified EMT, which greatly appeases all in-house hypochondriacs.
Start a Conversation
When he's not at the office, Mason enjoys playing cards, traveling, and – like the rest of the Dovetail team – binge-watching Netflix.
Ready to see what Mason and the Dovetail team can do for your business? Let's start a conversation.